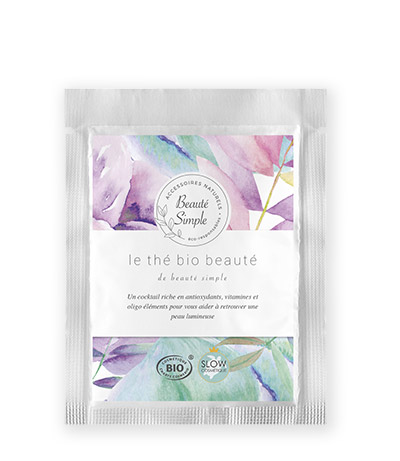 A cocktail rich in antioxidants, vitamins and trace elements that helps restore a radiant glow to your skin.
As an intensive detox treatment, drink between 500 ml and 1 liter of tea per day and eat all the fruit and vegetables you want… Otherwise, this tea may be enjoyed as a moment of pleasure and beauty enhancement during the day… 1 cup a day is enough to reap its benefits.
Contains
Green tea:

Rich in antioxidants and astringent agents, it is a wonderful ingredient that purifies skin and preserves its youthful appearance.

Sencha tea:

This variety of tea is known as the king of green teas and has excellent health-enhancing properties. Highly concentrated in vitamins B1, B2, B6 and C, trace elements and antioxidants, it also plays an active role in weight loss, thanks to catechins and caffeine.

Hibiscus infusion:

 Rich in antioxidants that protect cells from the harmful effect of free radicals, molecules that cause cells to age prematurely.

China White Monkey:

An unforgettable taste experience… It is also very rich in antioxidants.

And for added pleasure for the taste buds:

lemon peel, pink pepper, apple, and redcurrant.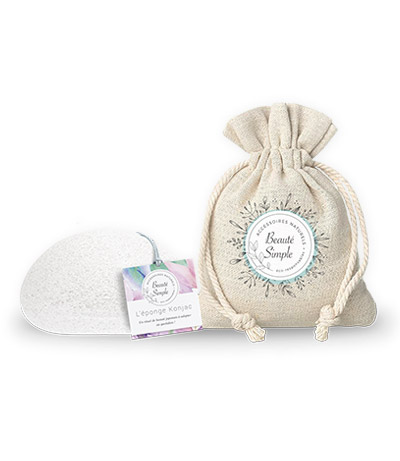 A Japanese beauty ritual to adopt daily!


This Konjac sponge thoroughly cleanses your skin. When saturated with water, it becomes soft and gently eliminates dead skin, deeply cleanses pores and stimulates blood microcirculation. Its delicate texture is suitable for all skin types, even the most sensitive or acne-prone. Each day, the skin is deeply cleansed, pores are tightened, and the complexion looks pure, even-toned and radiant. A true beauty care accessory, this sponge will invigorate your skin while erasing signs of aging and fatigue from your face.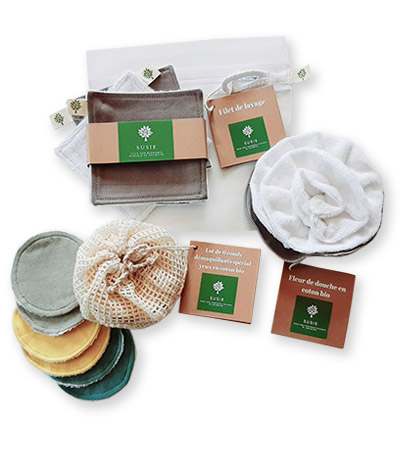 When purchasing a Susie accessory, you help:
Protect the planet: washable cotton that may be used 300 times, allowing for less waste.
Women's independence in India: Susie is working for a better world, thanks to its partnership with Better Life Foundation (created in 2010 in northern India) and its commitment to women from disadvantaged areas. The Susie line is crafted by women for whom work is an essential source of income as well as a means to independence and social connection.
The Susie and Beauté Simple partnership is, above all, a story of women!